The most famous long-distance randonnée, the 1200-kilometer Paris-Brest-Paris is a grueling trail of human endurance and cycling ability. PBP tournament upon entering into China, set off a huge wave of interest for long-distance endurance riding throughout the country. During this incredibly long and restless journey, night that is long and dark became the biggest hurdle to PBP participants.
As one of the leading professional lighting brand in the world, Magicshine developed the PBP1200 series bike front light specifically for this event, satisfying the need for long distance non-stop path lighting.
Separating from the all in one build, the PBP1200 adopted a design which sets the light head apart from the battery unit. Unlike some clumsy traditional headlights that takes up half the bar, the PBP lamp has undergone a minimalist repackaging of one single CREE-XM-L2 LED with about only one ounce of high grade aluminum and PC material shelling. For a tiny 47g front light with such levels of output, similar models are few and far in between.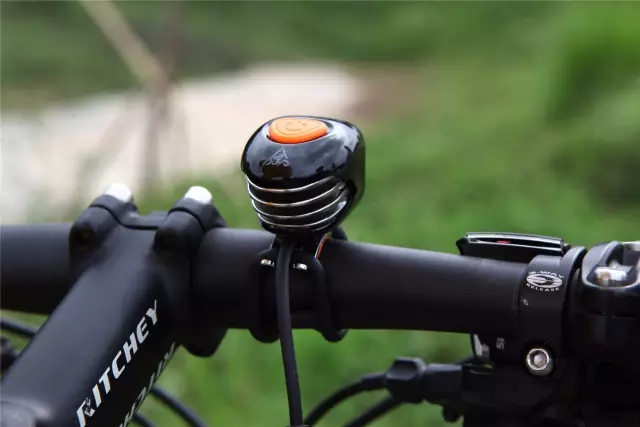 A super small and lightweight bar lamp is not just for looking sleek, reducing the burden on the handlebar can add a lot to the riders'safety.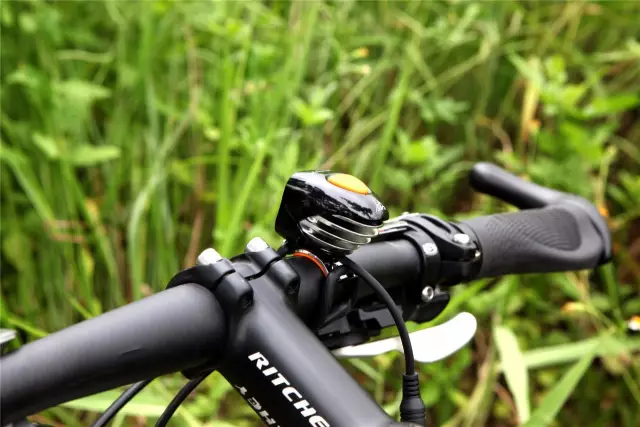 When the electric energy converts into light, with high output comes high temperatures. Heat dissipation has been an important measuring criteria on determining the quality of a bike lamp. PBP1200's heat sink was built with multi-layered aluminum alloy which was considered to be one of the most ideal materials for dissipating heat due to its thermal conductivity and inherent light weight.
This specially designed aerodynamic heatsink manages the temperature perfectly by allowing maximum air flow-through rate while minimizing air resistance rate.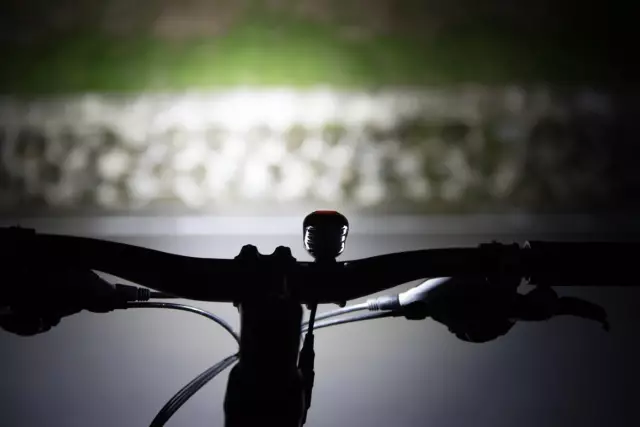 Small size with a huge output is the best one liner description for this 1200 lumen ultra-bright PBP1200 light.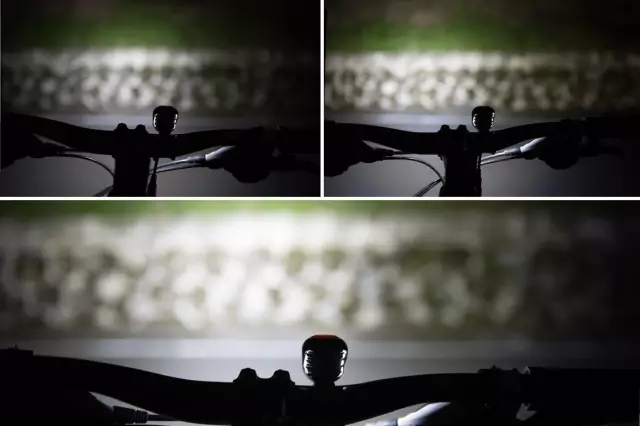 Bike lights unlike laser light nor flash light, requires a degree of light flooding. Light beams too focused will cause peripheral blindness, causing necessary dangers. PBP1200's beam pattern was designed to offer the best field of vision and distance for our riders, no blind spots, always aware of road and traffic conditions.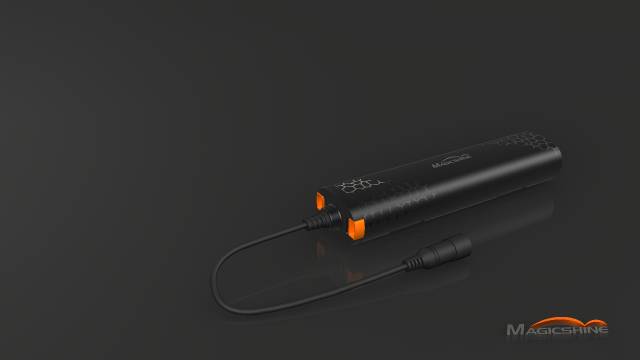 PBP1200 has 4 working modes: high, mid, low and flash modes. Switching can be done by quick press the power button on top of the lamp. Mid setting should be suitable for mass majority of riders.
High light output will require considerable amount of energy. There must be a balance between battery capacity and the light output. Runtime being one of the most essential specs for bike lights, has only heightened importance in an even such as PBP super long distance endurance race.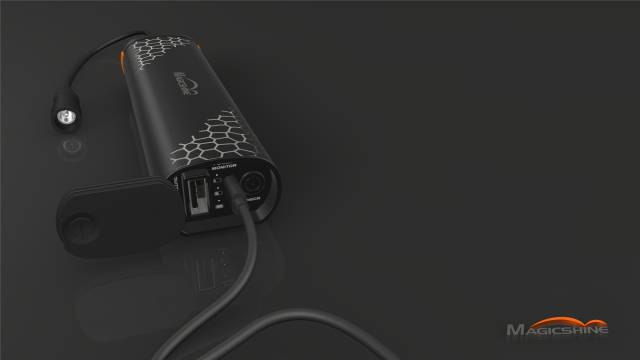 Outer shell of the battery pack utilizes high quality fire retardant PC material while the cord uses waterproof design with contact-type connectors.
With 4 Panasonic 18650 lithium cells, the PBP is equipped with 5.96Ah batter capacity, maximum runtime can be stretched to up to 19.2 hours, specifically for those long distance non stop rides.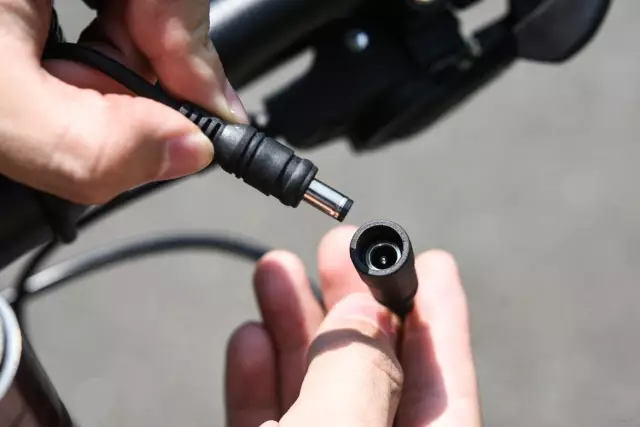 Two types of charging mechanisms.
 1) From the power cord using default Magicshine charger
 2) Micro USB from the bottom side of the battery. 
Bottom side of the battery has 3 green LED capacity indicator lights, within a recess area that also houses the micro USB and traditional USB ports, through which all mobile devices could be charged on the road at 5V/2A thanks to the auto protocol identification. For waterproofing, the bottom end of the battery pack is covered by a silicone pad, which also has battery indicator lights built in.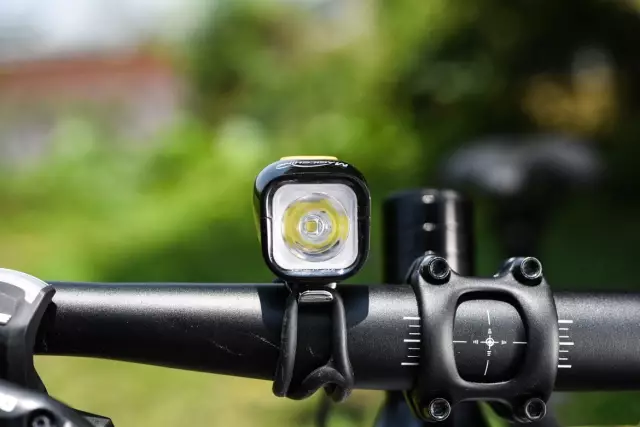 A rubber ring tightens the connection between the battery and lamp wire plugs to prevent water seepage. Please note, battery must be disconnect from the lamp after use, over drainage causes damage to the battery cells and/or reduce max life time drastically.

We could drastically reduce the weight of the lamp head by not integrating the battery pack. The mounting system can therefore be much simpler and be compatible with pretty much all handlebar types by securing with the silicone O-ring.
The base of the lamp head is built to contour to the handlebar with non-slip rubber padding.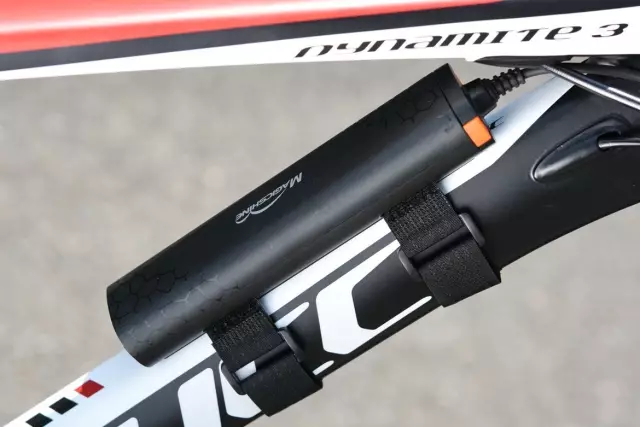 The battery pack is also built to be more economical to hug the bike frames tightly with no-slip padding, secured onto the frames by two Velcro nylon straps.
Solid equipment is half the battlewhen it comes to super long distance endurance challenges, riders can afford tofocus on nothing but the spin of their bike wheels.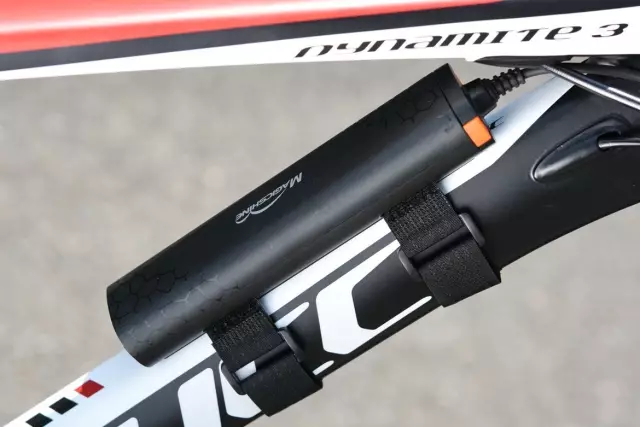 Conclusion:
High lumen output, high throw distance, high flood angle, fast heat dissipation, excellent water proofing, super long run time, strong, durable, very versatile. If you are into the long distance non-stop type of riding, you might want to give this one a try.